Interactive Day tour of Las Vegas Strip, Fremont Street, and the Las Vegas Sign
This is a virtual interactive real-time experience with a former blackjack dealer walking and driving through the back-streets of Fremont as well as the world famous Las Vegas strip!
We will drive past the Bellagio Hotel and Casino before we meander past the outside of the MGM Park and past Eataly and some of the major photographic spots, including a bridge overlooking the Las Vegas Strip. We will take a walk past The Wynn and The Encore, opposite The Fashion Mall and Circus Circus with a few tales and tid-bits of history along the way. We will drive to the very far end of the south of the strip, past Mandalay Bay, Luxor, Tropicana and Excalibur until we reach The Las Vegas Sign, where your tour guide will hop out for an up-close and personal interactive view of the famous Las Vegas sign, then stop by the MGM Grand to find out a little about it's past and present with panoramic views of the strip and the main intersection leading to the strip from New York New York, the freeway and the airport! We will roam past the Hershey's Chocolate Factory and spot the M&M Factory along the way! We will drive and stop, drive and stop and get out to wander around the deserted streets of East Fremont and West. We will walk past Container Park and the many, many art murals and art installations on the street as well as the 100ft Big Rig Jig!
Price: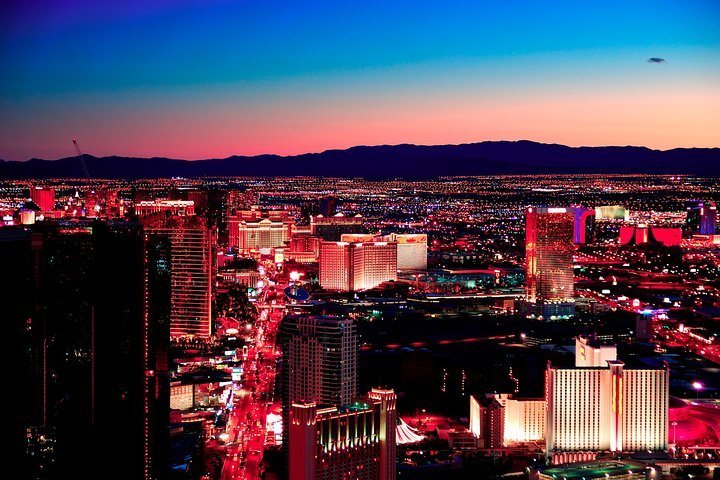 Las Vegas Night-Time Scorpion and Black Widow interactive virtual hunting
Overview
Being a dangerous and highly poisonous arachnid we are unable to offer this tour in person, so the best way to get up close and personal, safely and in real-time is via video-cam and online. We will get close-ups of these creatures in their natural habitat with an interactive educational discussion and question and answer!
What to Expect: Itinerary
We will walk and talk online to spot some of the deadliest scorpions in Northern America - the feared and respected Arizona bark scorpion. These scorpions now inhabit the desert as well as the urban areas of Las Vegas after being imported from Arizona on palm trees many years ago. You will follow your tour guides on this hair-raising adventure as they seek out these venomous creatures with black lights (we will not touch scorpions by hand nor harm the scorpions). We look forward to educating adults and kids alike on these small but powerful arachnids(yes they are arachnids!) These scorpions can be easily found during this 45 minute interactive presentation since the glow bright green under our industrial sized black lights and sightings are guaranteed! We will also stop to do a quick talk on the many black widows that inhabit the area along the way and that can also be sighted at night.